The debate on sex toys is starting to chip away at the stigma that has limited the public's interest in them for decades. Depending on the country you live in, the jury is still out on the age limit for kids and young adults to buy sex toys.
Wanting to purchase your first-ever sex toy may lead you to a shop not knowing what to expect or how to go about it. You may also want to see whether it is legal or not. The legal age of consent across the world leads to different answers and opinions.
However, let's face it; the exposure kids experience through television screens and free streaming videos on the internet proves the futility of restricting the age for buying sex toys. So today we are not answering how old do you have to be to buy sex toys. Instead, use this article as a guide to buying your first ever sex toy when you feel you're old enough.
What you need to know before buying your first sex toy
Most sex toy shops do not sell their products to those under the age of 18. The problem is not them selling you the product but the means of payment. If your parents set you up early enough with a credit card or bank accounts, then you can have a free pass to owning a sex toy.

Remember that using someone's card without permission amounts to fraud and may land you on the wrong side of the law. Essentially, most sex shops (especially online) will not bar you from owning a sex toy. However, the law will take its course if you purchase pleasure toys as a person below the age of consent.

If the desire to get one for yourself overweighs the reasons above, then the best idea would be to talk to your parents or guardian to get one for you. If this seems awkward, take your time approaching the subject.

For the brave ones, try getting into real-world sex toy shops and try your luck. If it is your lucky day, then choose the best toy and go experiment with it.

Another way of getting your hands on a sex toy is to get ahold of crypto-currencies that will help circumvent the usual payment process. You can also try to access online sex shops and pay with the help of a friend. Nobody will ever know you have one unless you tell them.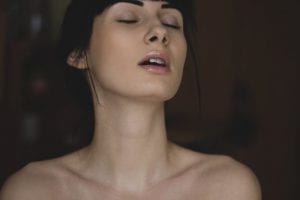 The end justifies the means. Instead of risking your health with multiple sexual partners, teens always get the desire to use readily available objects such as bananas when getting hold of a sex toy proves too much of a challenge. This is the key reason why the age vs. sex toys debate should be more reasonable. If you're among the lucky few to own a sex toy at a tender age, below are a few things you should understand about sex toys.
Do you know the features your first sex toy should have?
Your first sex toy may bring you excitement, or it can be a frustrating experience. Ask anyone who has been in your shoes before and they will have a similar answer. The dilemma of not knowing what kind of sex toy will work for you is common. However, if you happen to buy several sex toys initially, there is no problem. This is the testing phase.
After you identify the type of sex toy you want, look for the following features:
A body-safe label
Materials that are typically considered body-safe include silicone, glass, and even wood. The number of body-safe toys in the market competes with fake toys. Make sure that what you have identified as a potential sex toy is safe.
Sex toy makers are already in the market trying to brand even those sex toys that are not as safe by marking them as "safe." Further research and background information, as well as user reviews, may help you identify the fakes from quality toys.
Lubrication
Whether you are a sex toy expert or a beginner, lube decreases friction making the ride smooth and enjoyable. Look for water-based lubricants, as they do not interfere with sex toys' durability. However, silicone toys should be limited to silicone lube to avoid breaking down when mixed with other materials. You can always perform a spot test to confirm the durability and compatibility of these lubricants with whatever toys you happen to own.
A newbie's guide to buying a sex toy
If you have never bought a sex toy before, the idea of getting one could terrify you. However, once you buy and use your first toy, the feeling starts to wane, and soon after you'll become a collector.
For a smoother experience, follow this guide.
Identify what turns you on
Before investing in a particular sex toy, think of all the sensations you have ever experienced or enjoyed. Are you the kind of person that likes internal or external stimulation?  Ideally, know where you want to use the toy and how you want it to feel.
If your mind is set on penetration, then look for a sex toy that will give you the satisfaction you desire. If you decide to shop in a real-world sex toy shop, don't be afraid to ask questions about different types of insertable toys. 
Read web reviews
Trusted reviews on online sex stores make the process much easier. Only genuine buyers' opinions matter in such circumstances because they give you a clearer picture of what may work for you. User reviews also provide honest opinions on the merits and demerits of a particular toy. 
Just remember that these reviews are all subjective since every person has their own sexual preferences.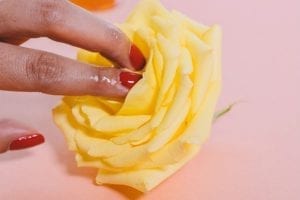 Do not be afraid to touch
When you visit a physical sex toy shop, do not be afraid to take a close look at each toy.  If the sex toy shop stocks test toys, try them, but only with your hands of course! 
Look at the material
Always identify the materials used to make your sex toys of choice. Some of the common materials used include wood, glass, metal, rubber, silicone, and hard plastic. Every material has its advantages and disadvantages, and the best one for you depends on your preferences.
Glass and wooden dildos make for good non-porous and easy-to-clean toys. The sturdy natures of these materials make the best choice for sex toys that excite the G-spot and prostate for stimulation. Ideally, each material has its own cleaning materials and care instructions.
Ask about popular toys
Asking does not mean you want it. You simply want to know more about the sex toy. Something may be popular and still fail to tickle your interest. But you may find that these toys are popular for a reason.
Imagine wearing a toy that vibrates internally and externally, that your partner can feel, too. For hands-free play, choose a toy that works through a phone app or remote control. For the ladies, pick something simple for a start before you get the real groove of self-pleasure.
Know the fakes
Low-quality stores may be passing off fakes as genuine products. Those buying sex toys from online shops need to be sure that the toy comes from the listed manufacturer or distributor.
When looking for an online sex toy store, identify manufacturers and distributors to beat the fakes. Look at the packaging for a tamper-proof seal when your toy is eventually delivered.
Do not overindulge
If you feel that you are using a particular toy too often, slow down or change it out. Sex toys do not discriminate. They take on anyone without affecting your feelings. 
There's nothing wrong with masturbation, but if it's getting in the way of your other obligations, you may want to take a step back and re-evaluate your priorities.
In-depth research
You need a lot of patience when shopping for sex toys. Nobody should rush you or give the impression that you're running late on settling on a particular sex toy. You can walk around and explore classics like the rabbit vibrator, the magic bullet, anal toys, and the like.
Think about what makes you happy. Do you fancy owning a G-spot sex toy, a butt plug, or a clit pump? Take what excites you home because you are doing it for your body. Explore all the toys that intrigue you and open up all your urges when exploring.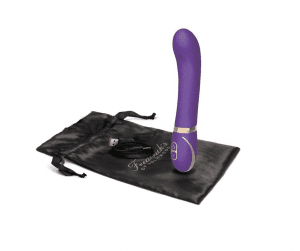 There are a variety of options available when it comes to sex toys, and there is always something that will make you scream in ecstasy.
Talk to sex toy bloggers
Sex toy bloggers are gems with a lot of information on these devices. They can help you make the right decisions on your next purchase. Look for bloggers who are specialists on the type of sex toys you are interested in.
Identify an honest writer who gives reviews based on what he or she has done or from individuals with truthful information. Such bloggers help first-timers who may not have known some bit of information surrounding sexuality.
Look for bloggers whose language you can relate to and who review products within your scope. Keep your exploration going as you have fun. Owning your first vibrator should be something you are proud of.
No one will judge your choice of toy
A sex shop is a safe place, and you should buy or talk about any product without fear of judgment. Remember, it is their job to serve your needs. A good sex toy store is one that offers the best customer care and support.
Even if you want a butt plug, go for it. There are no wrong answers here. 
The bottom line
The human attitude towards sex is changing. However, when it comes to teens who are under the age of consent, the best advice is to wait until they reach the required age. If they cannot hold on for that long, they should open up with their parents who may permit them to use some safe sex toys.
There is nothing wrong when you allow a sexually active person to access such toys when they already know all about sex. Do not be surprised that some children already know how to get hold of crypto-currencies to beat the banking system and its restrictions.
Sex education in schools and the age of consent should be set so that the question "how old do you have to be to buy sex toys" gets a direct answer. Ultimately, the best way to tame teenage aggressiveness towards owning a sex toy before the age of consent is by talking to them. And with proper guidance, anyone can own a sex toy when they feel old enough.