Dear Men,
We need to talk.
What is the best way to ask for a blow job? How do you ask your significant other to go down on you without turning them off? Most of you choose to suffer in silence.  However, the good news is that you don't have to beg or be pushy to receive a mind-blowing BJ.
Below is a checklist for you before you pop that question (whether verbally or using gestures):
Understand that it is not your right
Let's start from here. Any form of physical intimacy is her prerogative. If she wants to do it with you, I'm sure she'll find a way to let you know. Your constant poking and prodding will surely turn her against the idea.
You may be an inch away from her wrapping her luscious lips on your throbbing cock and then an important phone call ruins the moment. Whatever the situation, she has no obligation to go through with what she was about to do a moment earlier.
If this does happen, shake it off and move on. Trying to force it through will only elicit resistance. Any form of coercion will be resisted and you will reek of desperation, the ultimate lady-boner killer. A confident man puts his junk away and moves on.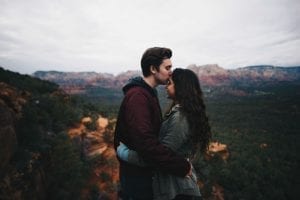 Presentation is key
How are you presenting yourself?
If there's something that chicks dig in spades, it's a confident man. Confidence, even from the ugliest man, is the epitome of sexiness. If you are a guy who is uncomfortable with using phrases such as 'head', 'blowjob' or the quintessential, 'fellatio', chances are you might not be one who receives blow jobs on a regular basis.
Women do love sex
Seriously, no kidding! Men are very open, and can even shout from the rooftops about how much they love sex. For women, though, these things are only revealed to a partner they feel completely open with.
This is a secret that most confident men know and can use to their advantage. Or, at least, they do know that women love to have sex with them. When they get the opportunity to have sex with a man they are attracted to, women enjoy it four to five times more than they do when they are with other men.
Similar to men, women go through dry spells and yearn to bump uglies with a man on a regular basis. You may be of the school of thought that categorizes women as saints who only engage in sex to keep their men, or get kids. It's time you start realizing women are sexual creatures, too.
How is this information of use to you? Keep reading.
Birds of a feather flock together
Unless you are absolutely conscious of your own biases and go out of your way to counteract them, you will probably be friends with men who are experiencing life in a similar manner to yours. If those men have been unsuccessful at getting head from their significant others, or even random birds at the club, chances are you will be going through the same.
You need to add to your circle of friends men who are successful at this. You don't have to ask, a man will brag about it. Keep them close and take note. Find out from them the best ways to ask for a blow job that have been tested and worked.
Women are concerned about their blow job skills
You may have tried to get your girl to make you go stir-crazy before, but she was not too receptive to the idea. Like a child who knows where the chocolate chip cookies are but can't reach them, some sort of tantrum is likely to follow. You can't understand why it is that she won't give you the chance to experience this sweet, sweet agony.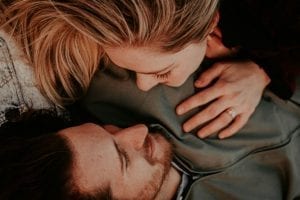 It's not only men who have to worry whether they've got what it takes to satisfy a woman. Women also worry whether they've got what it takes to satisfy a man.
Most women will be wondering:
Is the guy attracted to them?

Are they showing some skill?

Are they inventive?

Will they get them to cum?

How much moaning is too much?

Will they be able to match or surpass whoever was there before her?
Rather than engage in what they're not sure of, most women will reject the idea of performing fellatio and instead defer to penetrative sex.
And truth be told, most women don't have what it takes to get a man off. Some will do it lightly. Others concentrate on the dick head and forget about the shaft. And the worst of all, some use their teeth.
Proper etiquette
You're finally alone with that girl you've had your eye on, or maybe it's your new girl. You haven't had the opportunity to be intimate with her yet, and you don't know the best way to ask for a blow job.
Well sure, you could just whip out your dick, say some cheesy line that is sure to turn her off to this and any future advances.
You may also be the archetypal man. Leave the house to go run some errands and some other forms of sweat-inducing work, then come home and expect to stick your Johnson right into someone's mouth. Gross. The stench alone is enough to shrink that lady's boner until Kingdom come.
If you are anticipating receiving some head later on, or even in a few minutes, take a shower and pat the area dry. You also don't want your lady to be rolling out her tongue to pick your pubic hair from her mouth. Landscaping is an important requirement. Change your underwear as well.
Communication is also essential as you receive a blow job.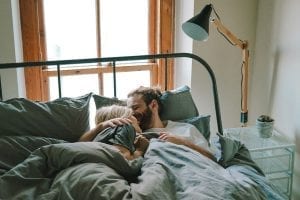 We do know sometimes the blow job can get pretty intense and you lose all sense of time and place. In this moment where your toes are curled in ecstasy, you decide to release your load. The poor lady having not been forewarned is left gagging and spitting.
Alert her to your impending explosion. If you want to orgasm in her mouth, discuss this with her beforehand. Some ladies do not mind this. A majority do though, and they will be eternally disgusted by your actions.
Feedback
As mentioned before, women are conscious about their skills. You can help alleviate their fears by giving her some feedback. Encourage her by cooing and moaning when she does something right. Talk to her, direct her as she's going about her, well, your business. Don't forget to compliment.
Whether you are standing up or laying down, don't just lift your head up and place your hands on your hips as if you are some budding superhero. Put them to good use. Spice up the moment by running your fingers through her hair. Give her a head massage. This will work wonders for you. If you do have long arms, reach for her breasts. Play with her nipples. They are a fantastic erogenous zone that will quickly get you laid. Pleasure her as she pleasures you.
Any sex act is an intimate moment between you and your partner. Make this more enjoyable for her by maintaining eye contact. Yes, it's difficult but it is both hot and romantic.
Moving on…
Now that you have a proper foundation, there are things you can do that will increase your chances of getting orgasmic blow jobs, and have her receptive to the idea, or even go ahead and suggest it herself. Most girls are only ever into vanilla sex. Chances are though, they may be open to other acts, with the proper leading.
It's time to dig into the best ways to ask for a blow job.
Just ask
Not what you're thinking? Just ask her whether she is comfortable with oral sex. Because of overzealous and sometimes downright uncouth men, women will stop and shy away from any form of oral sex.
Set yourself apart from the rest of the badly behaved men she has come across. Be the confident man and bring up the question in a conversation, best done at a place or moment where she feels very safe.
Let the sparks crackle around you
If you have your eye on someone you just met, or an acquaintance you have other plans for, you need to set yourself up for what you plan to happen later. As a confident man, just learn to build attraction.
Lend an attentive ear and drive the conversation to a place you feel comfortable enough to set up the question. Move her to a more private area and continue driving the conversation. Once the stage has been set, pop the question.
Let her make the first move
Yes, if the situation is headed in the right direction and she's up for some hanky-panky, she will indicate this to you more commonly through touch. The brave or more comfortable ladies out there will just blurt it out and that's always a great sign for any form of relationship you are engaging in.
Do not shove her head into your lap. She will take this as a sign of a problematic man and will definitely kill the moment, if not hightail it out of there. In this instance, she is in control. Do not try to imitate what you see in porn, especially the gagging.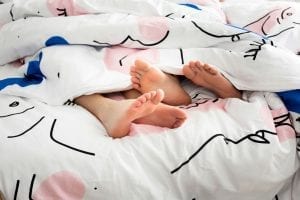 Manners, please
The better you treat your lady, the more receptive she will be to your requests and quirks. When you're asking, don't be crass about it. Picture it this way, if you wanted to ask for some money from a friend, would you be all bossy and demanding? 
Now, this is not a blanket rule. There are always exceptions to the norm. If your lady likes to talk dirty or be dominated, go ahead and fulfill her fantasies, and yours in the process. However, learn her limits.
Do unto others, as you'd like to be done unto you
Bro, do you even go downtown? If not, you'd better start. Sex is an act of give and take. How much loving you dish out will be returned to you in a similar fashion.
Performing cunnilingus on your girl is a surefire way of receiving head, most of the time without you even moving your lips. As soon as she experiences reality-shattering orgasms from your fingering and tongue action on her clitoris, she will want to return the favor.
Porn may be an excellent source of arousal in moderation, and even a teaching tool, but the fact that men rarely eat out their partners should not figure into this equation. Those are paid actors; this is your partner.
If you can't wait to have her suck you like a lollipop, suggest trying to 69. This way you please each other simultaneously, and you're both happy to receive the thing you're looking for most.
Remember the previous point of women loving sex? Here is where it comes into play. Rock her socks off, break her headboard if you must but, by all means, give her earth bending orgasms on a regular basis. Allow her to be free and comfortable around you with her sexuality. Allow that delicate flower to flourish. If you know her fantasies, please fulfill them.
I guarantee you, you'll never have to open your mouth to ask for blow jobs ever again.
The Bottom Line
So, brothers, these are some of the best ways to ask for a blow job. Build up your confidence, don't flop around like a fish out of water. Give her what she needs and yours will be well catered to. 
Sincerely,
A Concerned Party