The when, where, and how of ordering sex toys 
There's always been a pretty big divide between research and action. 
Researching sex toys is easy enough. There are thousands of blogs, sites, and even review videos where different types of toys are presented, along with their distinctive pros and cons. 
We've even published many helpful articles ourselves, with the aim of helping beginners become more sex-positive, encouraging them to explore the wonderful world of pleasure that sex toys can offer to absolutely anyone. 
Most importantly, you can research sex toys in total privacy, eliminating the need to feel embarrassment as a result of your curiosity. 
But actually ordering a sex toy that you've been interested in, especially for the first time, is a very different situation. Suddenly everything is brought into the real world, and this can cause many people a certain amount of anxiety. 
Let's say you're attending college but are still living at home. You've found a few toys you'd like to try out, but you don't want your family members to know everything there is to know about your new toys. Maybe you don't even want them to see the box sitting on the front porch, as it might lead to uncomfortable, prying questions. 
Thankfully, there are many online shops and sites that offer high-quality sex toys of many different kinds that can deliver to your home or work, all while maintaining discretion, including our site.  
We'll help you decide on the best place to order sex toys by taking a look at several of the largest online sex toy retailers and how they compare to visiting a physical sex store in your neighborhood.  
Please keep in mind that the advantages and disadvantages of each depend heavily on each person's preferences and tastes, as well as how outgoing they tend to be. 
Every store, whether online or physical, has its own quirks and perks. Choosing one that's best for you comes down to your own tastes. 
It's also just a good idea to switch things up now and then. You might be a diehard online shopper who decides to visit some real-world stores every once in a while. 
You may be a store shopper who just wants to take a break and shop in the comfort of your own home. 
At the end of the article, we'll also have a brief segment on finding the courage to explore your sexuality and get serious about buying your first sex toy.  
Sex toy sites 
Advantages: 
Ordering sex toys is the least intimidating way to compare and purchase sex toys, period. You can access these sites from just about any internet-capable device. 
You can use your phone or home computer to explore different varieties of sex toys, read reviews, compare your options, and get all the details and accessories you'll ever need. 
Most online retailers have a huge selection of toys and some even offer special sales, discounts, and bonus gifts depending on your order and the time of year. 
Disadvantages: 
You won't be able to get a first-hand look at any of the toys you're considering. This is an especially big issue if you want to know exactly how soft-firm a specific toy is. 
Also, in most cases, you won't have access to sales staff. Staff members at in-person stores can have lots of great advice and tips for certain toys or types of toys. Real stores also offer a more personal experience, which can be an advantage or disadvantage depending on your personality type. 
Additionally, if you're not especially tech-savvy, you might have some difficulty navigating sites and working through your online order. Similarly, if you have concerns about online security, ordering toys in a real store may give you a greater sense of peace of mind. 
Once upon a time, Amazon specialized in the sale of books and little else. More than 20 years later, Amazon is one of the largest online retailers in the world, and they now offer almost anything you can think of. 
Amazon has been carrying sex toys for years, both through their own fulfillment services as well as via third-party sellers and shops. 
You'll find plenty of options here, and chances are you already have an Amazon account, even if it was made 8 years ago. 
If you're a Prime member, then you'll also have the benefit of free and fast shipping. 
However, in the wake of disputes with warehouse workers, more and more people are choosing to look elsewhere to buy their goods.  
Adam & Eve deserves a mention solely because they have been one of the biggest sex toy websites for a while now.
The site has a large selection and offers a big variety of toys. There are times when the site offers bonus gifts when you meet certain requirements with your order, but don't expect to be blown away by these free toys. They're a nice addition but they're also fairly basic. 
One of the downsides of the site is the risk of receiving many marketing emails in the future, though the site makes it easy to unsubscribe from these emails. 
Lovehoney is another major online sex toy retailer and bears many similarities to Adam & Eve's online storefront. 
The company is based in the UK and they've been around since 2002, right when online retail was really starting to take off. 
Lovehoney offers occasional sales and plenty of the toy varieties you'll be looking for. 
Secrets Boutiques has a large selection of toys both in-store and online. We offer high-quality sex toys, accessories, and novelties that will help you and your partner get in the mood and enjoy each other to the fullest.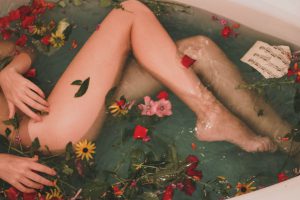 Our site offers reviews, recent additions to our inventory, and a massive selection of any toy you can think of. 
We even have some creative lubricants and bondage gear for those looking to take things to the next level. 
We also publish our own articles on sex positivity and different sex toy varieties, covering how to use them in healthy, pleasurable ways alone or with a partner. 
Brick-and-mortar stores 
Advantages: 
As we mentioned earlier, visiting a sex toy store in-person is a more personal experience, and helpful staff members can really make the difference when it comes to deciding what you really want. 
The decision is all yours, but it never hurts to have some help along the way, especially since staff members sometimes get the chance to try lots of different toys. 
Disadvantages: 
Visiting a store in-person means you'll have to find the courage to walk through the doors, whether alone or with a friend. For college-aged students and those just now becoming interested in sex toys, this can be a big hurdle.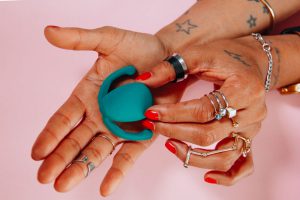 Find your store 
Since we have readers from all over the world, we can't recommend specific stores in your area as chains tend to vary from region to region and country to country. 
Thankfully, a quick Google search of 'sex stores [your zip code] will turn up results specific to your area. 
Find a location that works for you and read a few reviews, which will give you a better idea of what kinds of toys they carry and whether they'll have what you're looking for. 
Once you've found a store you like, you can also check to see if they offer classes, workshops, or events that could introduce you to new toys and new ideas. 
If you happen to live on the West Coast here in the U.S., Secrets Boutiques has a series of brick-and-mortar stores in California and Hawaii. In fact, we're the largest chain of adult boutiques on the West Coast. 
We'd love to have you stop in and take a look around at all we have to offer. 
Smashing the stigma: it's ok to buy sex toys 
Even in this age of sex-positivity, it can still be difficult to ignore social stigmas surrounding sex toys and sex shops. 
The secret here is to ignore external factors and just do whatever you're comfortable with. Sex toys aren't for everyone, but if you're interested in exploring what they have to offer, you should feel free to pursue that curiosity. 
It doesn't matter whether you'd rather order online or walk into a physical store: you do you. 
If your friends are comfortable with the subject matter, open up some conversations with them. Ask what they've tried out so far, what they prefer. 
You can even set up a trip to a sex store with friends or browse for toys together at home. 
Never be afraid to ask questions and don't let yourself be coerced into buying a toy you don't really want. 
It's ok to buy sex toys and it always has been. Only you get to decide how you want to play. 
So take another trip through our list and ask yourself what you're looking for, both in terms of products and experiences. 
We hope that this is the start of a bright new time in your life, when you feel free to explore and experiment. Just don't forget the lube!